"I remember hearing Dr. David Shibley speak when I was a young man! Twenty years ago he came to Africa and I still remember how encouraging he was. So meaningful!" John was telling me, his clipped accent unmistakably Ugandan.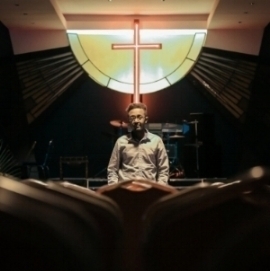 I had asked John how he came to know of Global Advance, and how he came into Christian leadership. I marveled as he unwound for me the long-term impact of encouraging and equipping Christian leaders in the third world. John was just nineteen when he attended that first conference. He told me about the war years that followed, and the harrowing experience of when a bus he was riding got stopped by guerillas and was riddled full of holes by machine guns. He escaped out the back and ran into the bush as the bullets flew over his head.
Today, John leads a network of several hundred local churches stretching across three nations in northern Africa. He's harnessed the power of these communities to care for hundreds of children. John laughed when I asked him about his family, how many kids he has. Somewhere around two dozen kids have found a home with John and his wife, in addition to their four biological children.
But I felt something was missing from the story. As impactful as the Global Advance conference was in John's early years of dreaming to serve God in ministry, how does a nineteen-year-old rise to be a spiritual father to a nation like Uganda?
"John," I said, "What else gave you the direction and vision to become a leader in your nation? Did you have mentors? Schooling? Anything else to lead you along the way?"
"Brother Ben," John became serious, "We had nothing in those days. Absolutely nothing. Only one thing helped me – the Word of God. The Bible itself mentored me and raised me in the Lord."
I thought for a moment and let that sink in. In that moment, I felt one with John as I realized that even though we in America have every resource and tool at our fingertips, it was always the Word of God that truly built me up and led me in the Lord's grace. It always will be.
Ben
You can supply Bibles to Frontline Leaders through the Alpha Relief Initiative. Click here to give.